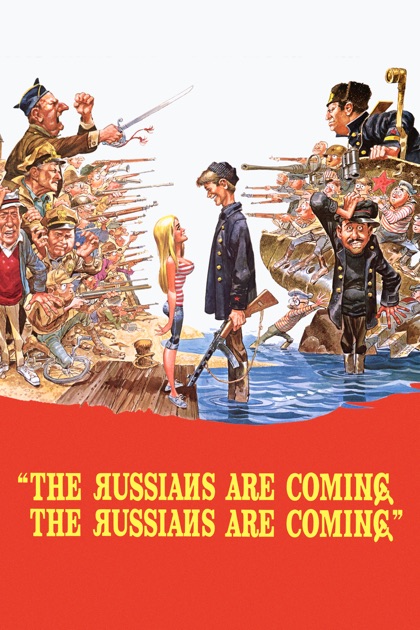 The Russians Are Coming, the Russians Are Coming

Norman Jewison

Genre: Comedy

Price: $4.99

Rental Price: $0.99

Release Date: May 25, 1966

When a sightseeing Soviet commander runs his submarine aground off the New England coast, the crew's attempts to find a boat to dislodge them almost start WWIII! Alan Arkin leads an all-star cast including Carl Reiner, Eva Marie Saint, Brian Keith and Jonathan Winters in this riotous comedy! Russian Lt. Rozanov (Arkin) and his crew hit the beaches of Massachusetts unaware of the panic they're about to start. Despite the Russians' harmless intentions, the folks in town think a full-scale Soviet invasion has been launched! What's worse, their police chief (Keith) has left his hysterical assistant (Winters) in charge and the one man who knows the truth (Reiner) is only stirring up more chaos!
© © METRO-GOLDWYN-MAYER STUDIOS INC.
Related Videos